SYNLawn Artificial Turf Installations in MO are Eco-Friendly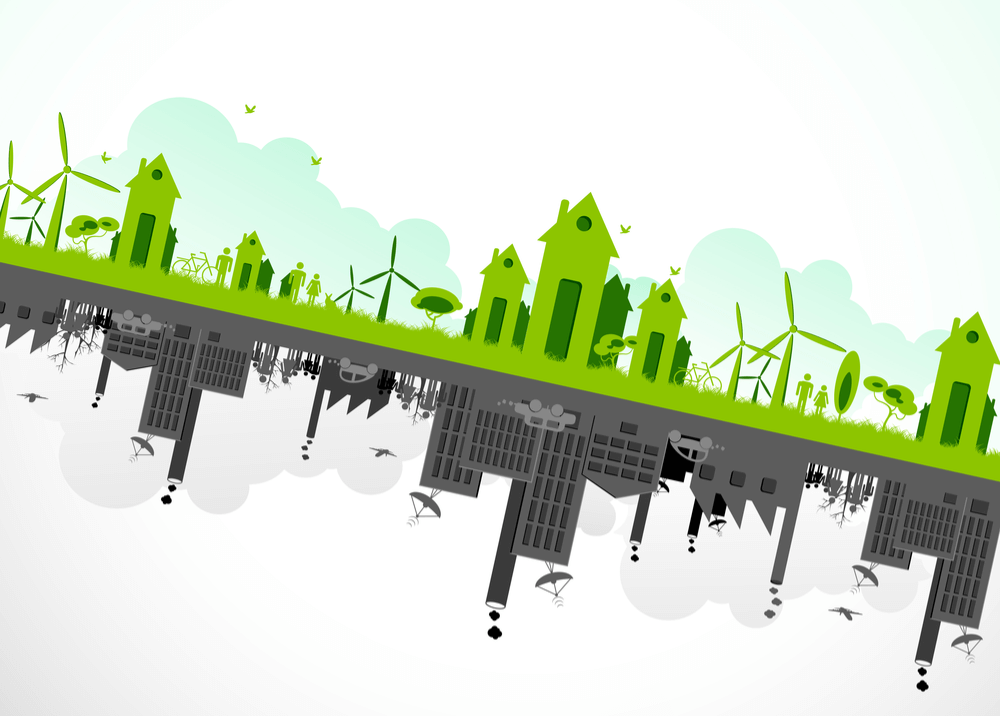 The city of Columbia, MO is home to many businesses that are influential on the community. The largest of these include the University of Missouri, MU Health Care, and MBS Textbook. As a provider of many jobs for the local workforce and being a key participant in the local economy, these businesses have a great role to set an example for many other commercial facilities.
Adopting more environmentally-friendly practices is a change that can have a big impact on the community. Many companies have already started this. The four ways these community pillars can further encourage eco-friendly changes include cleaning supplies, water-conservative landscaping, EnergyStar fixtures and appliances, and energy-saving lighting. Keep reading to learn why these examples have the most potential.
Green Cleaning Supplies
Busy, people-packed workplaces, schools, or places of worship can be home to many germs and common allergens. With more people developing sensitive airborne allergies and other health conditions, it's important to have a clean environment. The problem is that most cleaning solutions are made of many chemicals and unnatural ingredients. These can often trigger allergies and other health conditions. These solutions are even known, in some cases, to lack effectiveness as a disinfectant. Eco-friendly cleaning solutions are natural and have recognizable properties known for being disinfectants and antimicrobial cleaners. Best of all, they are safe to use in areas with children present.
Cleaner air
More effective bacteria killers
Safe for children
Water-Conservative Landscaping
Water waste is one of the most expensive bills a company can have. The upkeep for commercial landscaping may also include gas-powered equipment that gives off toxic emissions. When a business decides to tear out traditional grass and install artificial grass for their grounds, it saves money on both water and upkeep costs. Not to mention, it looks great year-round with minimal maintenance. Besides being water-conscious, the artificial grass available through SYNLawn is made with recyclable and renewable resources!
EnergyStar Fixtures and Appliances
When you take inventory of all the fixtures and appliances a large business in Columbia has on its property, it's overwhelming. There is a great opportunity to have energy savings with EnergyStar equipment! HVAC units are one of the biggest draws of a company's energy consumption.
While it may not be an obvious proponent of green business practices, upgrading to EnergyStar equipment can reduce excessive energy use. When the biggest facilities within the community make changes, the community benefits. Today, we're also seeing more companies adopt the use of solar technology to help reduce energy costs. It helps others because more power is available for the community. Solar technology and EnergyStar equipment together is a winning combination.
Energy-Saving Lighting
Appliances and fixtures aside, lighting is the absolute biggest draw of a company's electricity usage. Many commercial facilities are still using fluorescent lighting and CFL bulbs. Both have dangerous effects on the environment. One uses way too much electricity draw, and the other has harmful mercury components that are dangerous for traditional waste disposal.
Today, the best – and most upfront cost – business lighting option is LED lighting. Compound this with solar technology, and the business can see significant energy savings. For those that do not have the budgets to support LED light bulbs and fixtures, there are other ways to make a more eco-friendly impact for the community.
The most inexpensive option is motion-sensor light switches. The most common use of these can be found in educational, medical, and mainstream office buildings. When movement is detected in a room where the lights are off, the lights trigger to come on instead needing a traditional switch. The magic comes from when movement stops, the lights will eventually time-out and turn off. This saves the energy draw to lighting an unused space.
It is possible to make an eco-friendlier impact on your community. When a large business adopts green technology, the smaller businesses and homeowners will soon follow, and the entire city will benefit. Every small step towards reducing waste and water or energy use will exponentially bless the generations to come. To learn more about artificial grass landscaping, contact SYNLawn St. Louis for a free design consultation with a local expert.