Why Choose the Professionals from SYNLawn St. Louis for Artificial Grass Installation?
Professional artificial grass installation from SYNLawn St. Louis provides an innovative way to make your home or business in St. Louis, MO look beautiful and inviting. It requires little maintenance, looks highly realistic, and can last for years with proper installation. But artificial grass installation should only be done by experienced professionals if you want it to look its best and last as long as possible.
Homeowners and business owners who try to install artificial grass themselves often end up with an uneven surface, poor drainage, and even potential damage due to incorrect measurements or improper use of tools. Our professional artificial grass installers know how to properly measure the area, choose the right type of artificial turf for your needs, lay it correctly so that water drains away from buildings and other structures on your property, secure the edges in place firmly without causing damage, and clean up after themselves when they are finished – all while ensuring that you get the most out of your newly installed artificial lawn.
Even & Secure Surface
At SYNLawn St. Louis, our professional artificial grass installers are trained to ensure that our artificial turf is laid evenly, with a smooth and flat surface. Before laying artificial grass, they will first prepare the base by leveling out any bumps or irregularities in the soil, removing any large stones and debris, and filling in any low spots with a layer of infill to create an even surface.
Once the artificial turf is laid, they will secure our artificial grass in place by stapling it down or using a special adhesive to ensure that it does not move or shift when walked on. Our team will also ensure that our artificial turf is cut neatly around any objects or structures, creating an aesthetically pleasing and seamless look for your property in St. Louis.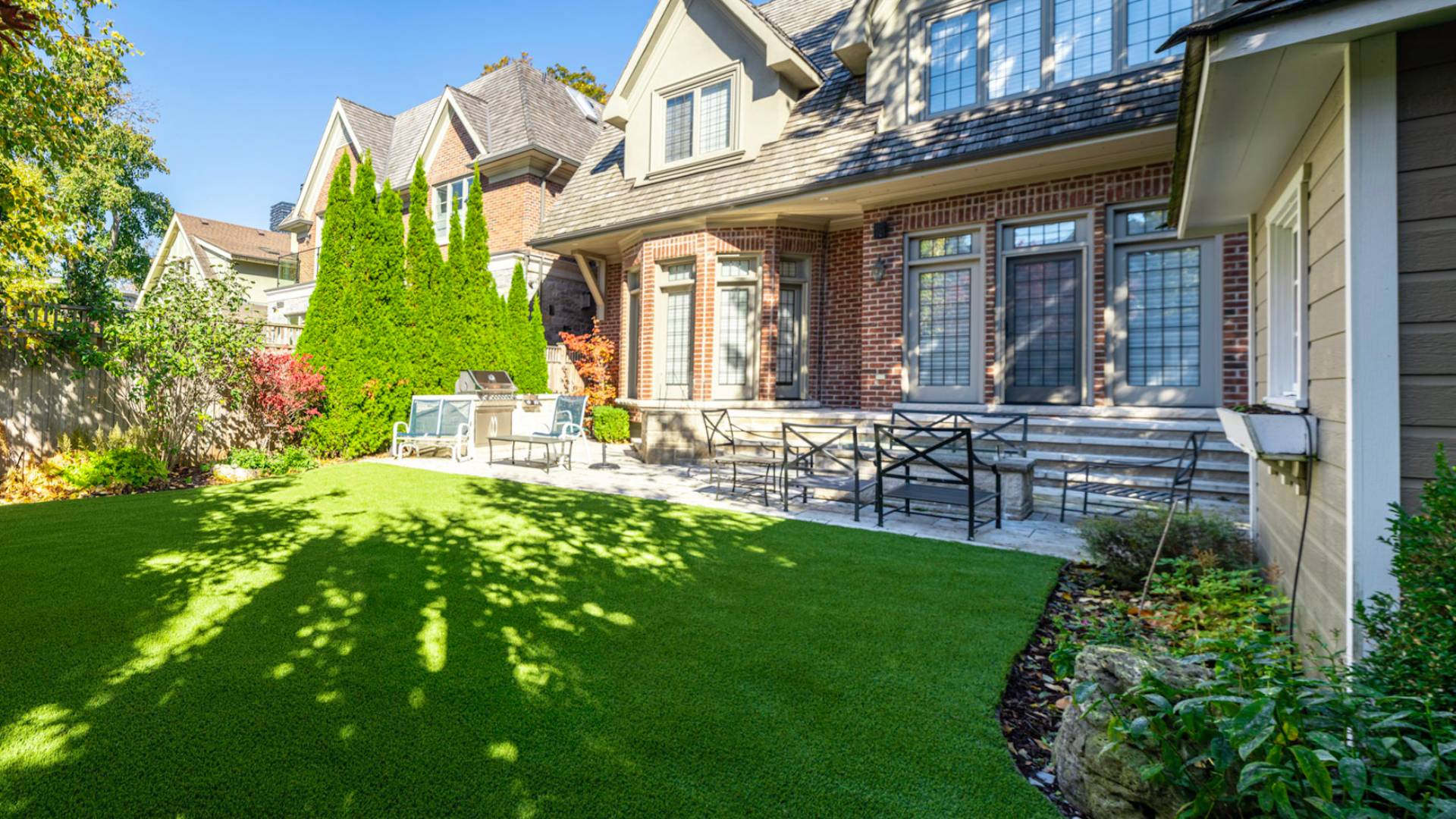 Helping Ensure Proper Drainage
Utilizing the expertise of our professional artificial grass installers helps ensure proper drainage with artificial grass. To do this, our installers first measure and mark the area for installation, making sure that it is large enough for the artificial turf and allowing for any necessary run-off space. They can also dig small trenches around the perimeter of the artificial turf to ensure proper drainage. Finally, our artificial grass professionals will use special tools to compact the ground beneath the artificial turf, allowing for a more stable and even surface that resists shifting or moving when walked on and will ultimately allow for proper drainage.
No Damage & Post-Installation Clean-up
At SYNLawn St. Louis, our highly trained and experienced artificial grass installers have the skills to handle practically any artificial grass project without damaging it. They understand how our artificial turf products work, including proper infill levels, drainage systems, and industry-leading installation techniques that prevent damage. Our team's knowledge of our synthetic grass also helps them choose the right materials for your particular surface setup. This helps ensure your new artificial grass lawn, landscaping, or putting green will look incredible and last for years. With our professional assistance, artificial turf installation can be done quickly and correctly – without compromising the quality of the turf itself.
Our artificial grass installers will also ensure that our work meets high standards of cleanliness and precision. After installation, our team will pick up all tools and materials, carefully sweep away any dust or dirt, and gently rake the artificial grass to ensure a seamless finish.
Check out our gallery to see examples of our work!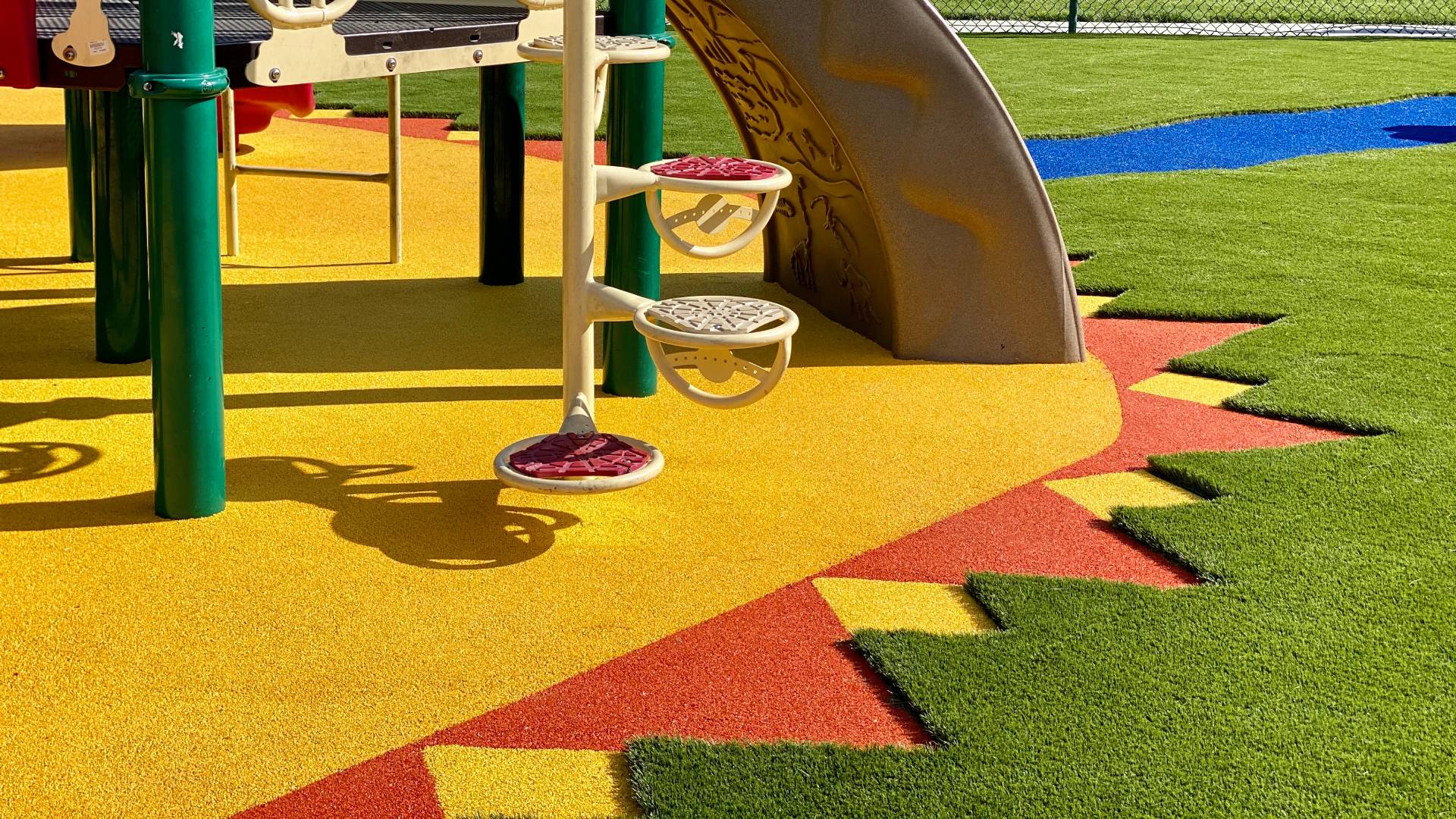 Contact Us for More Information on Artificial Grass Installation Today!
Installing artificial grass in St. Louis, Missouri can be a daunting task, but with the help of professional artificial grass installers from us at SYNLawn St. Louis, it does not have to be! Our expert artificial grass installation helps ensure that your artificial turf is securely and properly installed for lasting durability. Not only does this help guarantee optimal results, but it also provides peace of mind knowing you are investing in quality workmanship from experienced professionals.
If you are considering installing artificial turf on your residential property or business premises, contact our professional artificial grass installers today for more information!