Tips to Keep Your Artificial Lawn Clean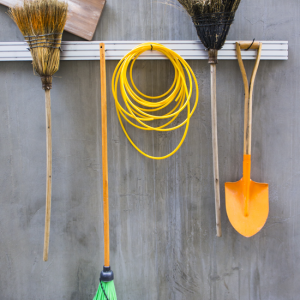 Though having artificial grass takes a lot of the work out of lawn care, it still requires some maintenance to preserve the longevity of the grass. Even though it doesn't require mowing, weeding or the traditional upkeep, there are still some things that you can do to make sure that your grass is in tip-top shape for years to come. A little goes a long way when it comes to artificial lawn care, and some light maintenance throughout the month can really decrease the amount of work left over at the end of the year. Here are some tips to lighten your maintenance load and keep your lawn looking lush and green.
Brush It
The sand infill that resides within the artificial grass in St. Louis may take anywhere from 6-8 weeks to completely settle. As it's settling, make sure you brush it regularly but don't focus too much on one area, as this can cause the fibers to lose their shape.
Once the initial process is complete, you will only have to brush the lawn again every once in a while to give it a quick spruce. Try to brush it at least once a month, in different directions, so as to keep the blades standing upright.
For this job, the best brush is a medium, soft-bristle brush, which is gentle, but effective when used on artificial grass.
Clear the Debris
Debris like leaves and plants should be removed from the surface of the grass as soon as possible. This can be done with a hose or leaf blower. The sooner they are removed, the better; organic buildup can damage the drainage system and encourage the growth of weeds beneath the surface.
Remove Stains
Artificial grass is made of a resistant material that can block many stains and marks. If, however, your grass does become stained, use warm, soapy water to clean the area. Pick up solid pet waste and hose down the area to avoid unpleasant odors and bacterial growth. If you do notice a smell, combine vinegar and water and wash the area thoroughly.
Pro Tips:
Avoid using sharp objects to clean your grass (i.e. brushes with metal bristles).
Chewing gum can be removed by holding a piece of ice to it to freeze it, making it easier to peel off without damaging the blades.
Keep fire away from the artificial grass. Smoking and bonfires should be kept at a safe distance, and barbeques are best done on a sturdy surface like patios, gravel or slabs.
Follow these simple tips to keep your lawn looking as good as new. Getting started is also simple and hassle-free, so contact SYNLawn St. Louis today for your free consultation!