Why St. Louis, MO Businesses Are Using Commercial Artificial Grass to Save Money & Increase Curb Appeal
At SYNLawn St. Louis, our team of artificial turf experts provides beautiful, cost-effective commercial artificial grass for St. Louis, MO businesses of all shapes, sizes, and types. By utilizing our advantageous synthetic turf, businesses can save money on groundskeeping while enhancing their overall curb appeal. This is because our industry-leading commercial artificial turf products are ultra-realistic, highly durable, and require little to no maintenance, making them a wise investment for your surfacing needs.
Saving Money with SYNLawn Synthetic Grass
One of the top reasons why businesses here in St. Louis, Missouri utilize our commercial artificial grass is its ability to help save them money. This is due to two of our synthetic turf's inherent benefits: durability and low maintenance.
Unlike traditional grass lawns and landscapes, our commercial synthetic grass requires little upkeep. While conventional grass requires watering, trimming, seeding, fertilizing, and de-weeding, our commercial artificial turf does not. So instead of spending hundreds to thousands of dollars on commercial groundskeeping to maintain a beautiful lawn or landscape, businesses in St. Louis can switch to our low-maintenance turf to help save money on upkeep.
The other benefit that makes our commercial artificial grass a money-saving alternative for businesses is its durability. Many surfaces, like conventional grass, can easily succumb to wear and tear, leaving your business' lawn or landscape looking far less than ideal. Thankfully, though, our synthetic turf products resist multiple forms of wear and tear, including foot traffic, lawn games and activities, and several kinds of weather, such as rain, snow, and wind. As a result, our commercial synthetic grass provides a long-lasting surfacing solution for St. Louis businesses.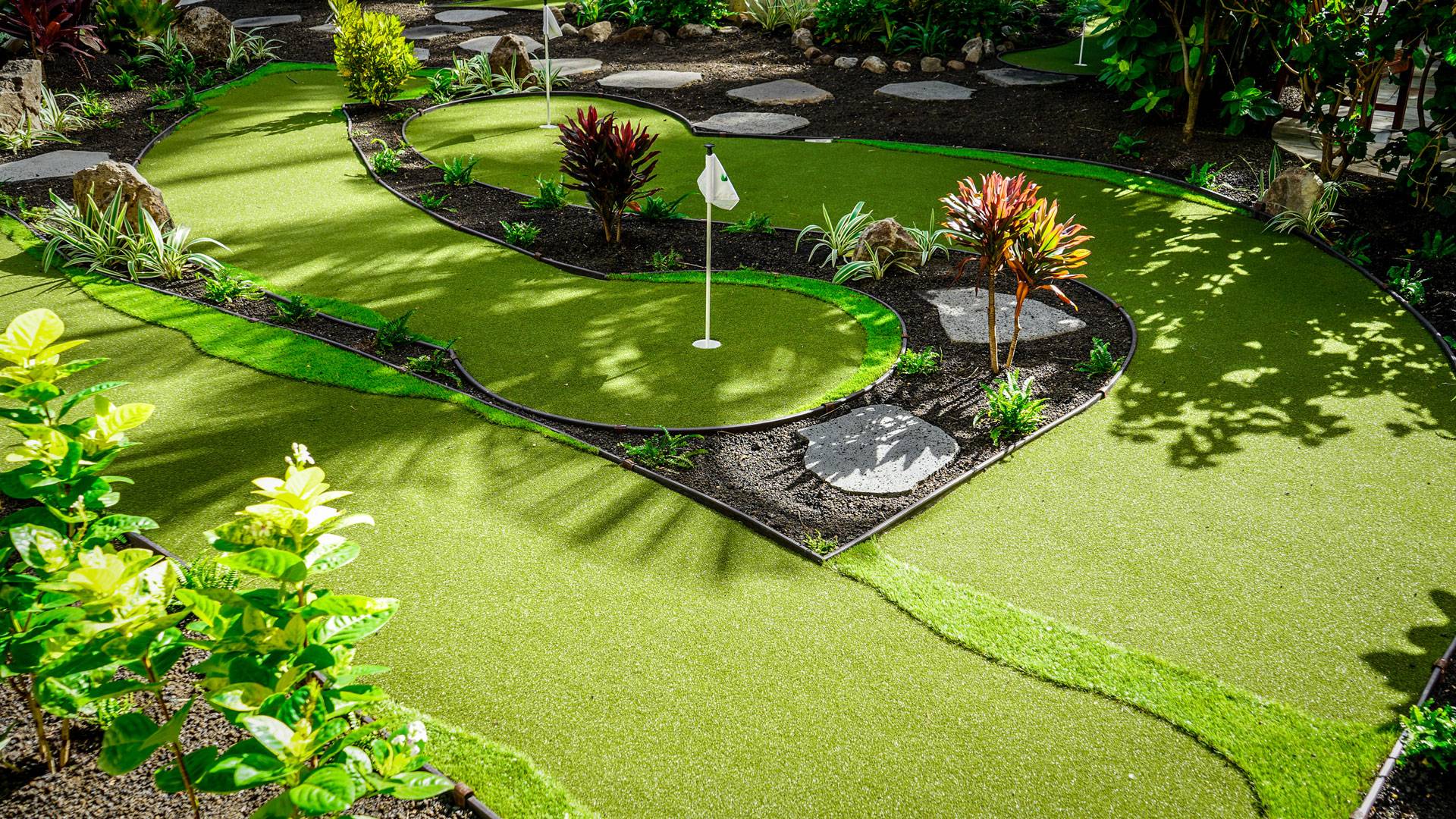 Increase Curb Appeal with SYNLawn St. Louis Artificial Grass Storefronts
At SYNLawn St. Louis, our commercial artificial turf not only helps businesses save money, but it also helps increase their curb appeal. This is because our SYNLawn synthetic grass products are ultra-realistic in both looks and feel. As such, they provide a lush, green look that can help a businesses overall appearance. Best of all, our commercial artificial grass resists fading and other types of weathering. In doing so, it provides St. Louis businesses with a more consistent, green look all year-round, even during the colder winter months.
So for a more consistent and enhanced lawn or landscape for your business, make the switch to commercial artificial grass from SYNLawn St. Louis!
Commercial Artificial Grass Options in St. Louis, MO
For commercial businesses all across St. Louis, MO, the team from SYNLawn St. Louis offers a variety of artificial grass surfacing solutions. Many of our options include highly specialized synthetic turf types that help address specific needs. Our selection of commercial artificial turf options includes:
Whether you need beautiful artificial grass for a lawn, pet-friendly grass for a doggy daycare, playground turf for a restaurant play area, or synthetic grass for a rooftop bar, the team from SYNLawn St. Louis has the many options needed for your commercial business and its unique needs. Our team of experts can not only help identify which of our artificial turf products will work best for your space, but they will also professionally install it, making the switch to our top-quality turf even easier for you!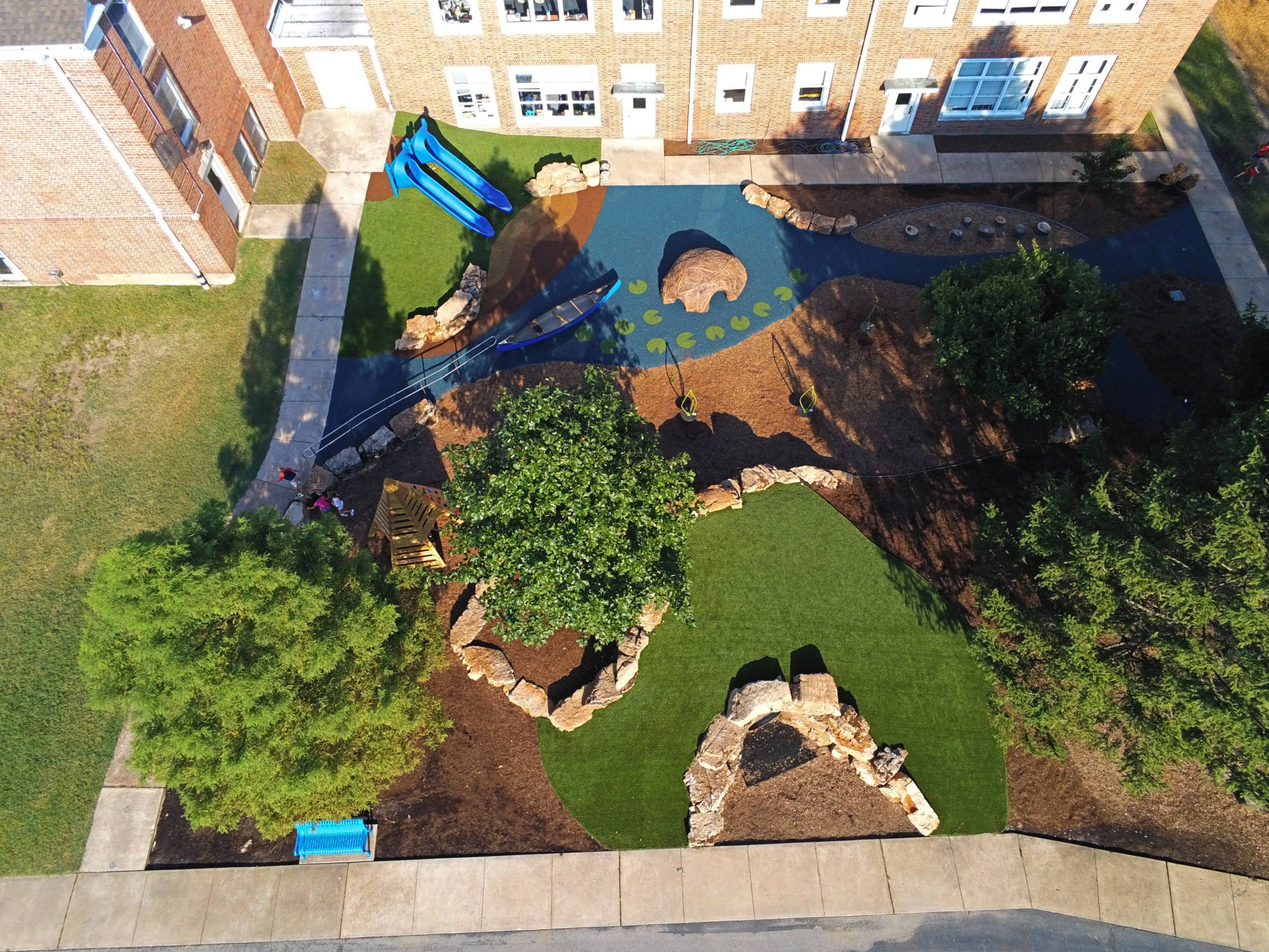 Contact Us for a Free Artificial Turf Quote Today!
At SYNLawn St. Louis, we supply and install commercial artificial grass for St. Louis, MO businesses of all kinds. Our many synthetic turf products for commercial businesses can help them cut costs on groundskeeping and enhance their overall curb appeal. They can also help businesses own specialized surfaces to better serve their customers, employees, and clients. Contact us at SYNLawn St. Louis today to learn more about our many commercial artificial turf options and to receive a free quote for your business!