SYNLawn Installs Artificial Turf in Kansas City, MO
Did you know that many homeowners install artificial grass during the Springtime? As soon as the warmer temperatures move in and flowers begin to bloom, many homeowners turn their attention to preparing their yards and gardens for summer. There are several benefits to installing artificial grass in a backyard during Spring. Read on to see why artificial turf from SYNLawn is so popular and join the many Colombia turf owners today!

High Quality Turf Suppliers in Chesterfield:
SYNLawn St. Louis offers the latest high-quality artificial turf that is soft to the touch and feels just like real grass. This makes picnics and other outdoor activities comfortable for the whole family. Our residential artificial turf can also withstand heavy foot traffic. No need to worry about Springtime cookouts or sports practices damaging your lawn. The best part is, when all the activities are over, your lawn will look the same as the day it was installed.
Easy Maintenance:
One of the top reasons our clients decided to install SYNLawn's artificial grass in their backyard is for its low maintenance. Customers in Columbia, Chesterfield, and other parts of St. Louis love having a green yard all year long but don't want any of the associated maintenance with said green lawn.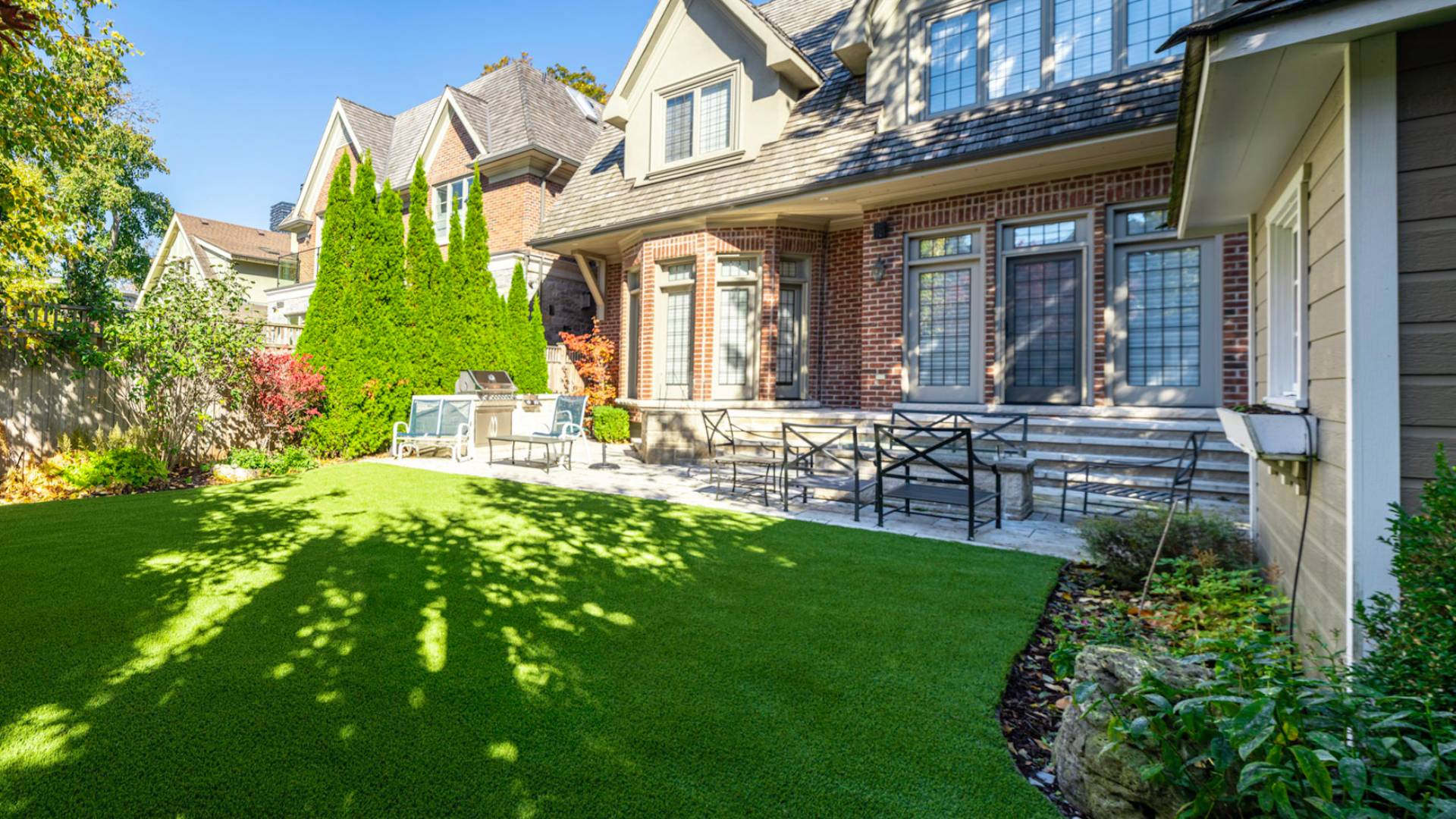 With an artificial turf installation from SYNLawn of St. Louis you don't need to worry about the exhausting and costly maintenance listed associated with a traditional lawn.
Say goodbye to:
Treating Weeds:
Synthetic turf prevents weeds from maturing and distributing seeds.
Watering Your Lawn:
Our artificial turf is so low maintenance that'll you be able to go completely water-free. This is greener for you and the planet!
Mowing Your Lawn:
Artificial grass can be installed on slopes and places that your mower may have a hard time reaching. Not only do you not need to mow your lawn anymore – you can even sell your lawnmower!
Cleanliness:
Bugs, fleas, ticks, and other pests start to come out with the warmer weather. These pests can attach to your pets and get tracked into the house. Fortunately, artificial turf is a natural deterrent for these pests.
Also, with an artificial lawn, you also won't have to worry about mud being tracked into the house anymore. Our turf doesn't allow for dirt patches to develop and stays green all year long. With no dirt patches there is no mud to be tracked inside!
Contact SYNLawn of St. Louis today to get your yard ready for the warmer seasons! You won't regret choosing a synthetic grass that gives the most manicured look on the block.